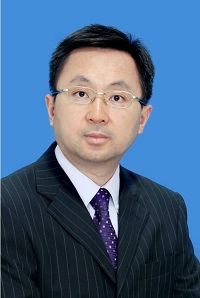 IEEE and IET Fellow
Prof. Ce Zhu, University of Electronic Science and Technology of China, China
Speech Title: Substitute Training for Adversarial Attacks - Is Real Training Data Really Necessary?
Biography: Ce ZHU is currently with the School of Information and Communication Engineering, University of Electronic Science and Technology of China (UESTC), China, as a Changjiang Professor and the founding Director of Lab of Advanced Visual Communication & Computing. He was with the School of Electrical & Electronic Engineering, Nanyang Technological University (NTU), Singapore, for 14 years from 1998 to 2012, where he was a Research Fellow, a Program Manager, an Assistant Professor and then promoted to an Associate Professor in 2005. He also held visiting positions at Queen Mary, University of London (UK) in 2008, and Nagoya University (Japan) in 2011. Before that, he pursued postdoctoral research at the Chinese University of Hong Kong, Hong Kong, in 1995, City University of Hong Kong, Hong Kong, and the University of Melbourne, Australia, from 1996 to 1998. He received the B.S. degree from Sichuan University, Chengdu, China, in 1989, and the M.Eng and Ph.D. degrees from Southeast University, Nanjing, China, in 1992 and 1994, respectively, all in electronic and information engineering.
He is a Co-Chair of the Interest Group of Multimedia Processing for Communications (MPCIG) of Technical Committee on Multimedia Communications (MMTC), IEEE Communications Society, and a Co-Chair of Special Interest Group on Big Multimedia (http://www.computer.org/web/tcmc/sigbigmm) of Technical Committee on Multimedia Computing, IEEE Computer Society. He is an elected member of the Multimedia Signal Processing Technical Committee (MMSP-TC, 2015-2020), IEEE Signal Processing Society, and of the Multimedia Systems and Applications Technical Committee (MSA-TC, 2004-2012, 2015-2019), IEEE Circuits and Systems Society (CASS). He received 2010 Special Service Award from IEEE Broadcast Technology Society (BTS).
He is a Fellow of the IEEE (2017, "for contributions to video coding and communications"), and a Fellow of the IET (2014). He is an IEEE Distinguished Lecturer of CASS (2019-2020) and of BTS (2012- ).